Hotels in India
Tavel to India
Chain hotels of india
Luxury Hotels India
HYATT Group of Hotels
Grand Hyatt ( Mumbai )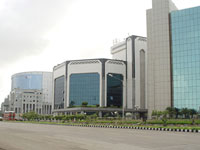 Total Rooms : 547
Star Category : 5 Star
Grand Hyatt Mumbai is a city landmark. Built on 10 acres of prime land in the centre of Mumbai (Bombay), Grand Hyatt Mumbai is a five-star deluxe lifestyle complex that includes luxurious hotel accommodation with Hyatt's signature Grand ClubŪ facilities and unsurpassed service.Grand Hyatt Mumbai is also within easy access of Mumbai's numerous attractions.
---
Hyatt Regency, Mumbai

Hyatt Regency, Delhi

Hyatt Regency, Kolkata

Home | About Us | Forum | Blog | Hotel Packages | Contact Us | Member Sites | Link Exchange | Site Map
63 A, Ber Sarai, New Delhi - 110016, Phone: +91-11-26564210, 54 Email:
webmaster@t2india.com
Contact Us
Site is best viewed using Mozilla, Netscape 6+ and IE 5.5+ at a resolution of 1024 x 768.
Image Gallery
Prakriti Inbound Pvt Ltd. (Recognised by Dept of Tourism and Apex body of IATO). All rights reserved.